How do we get inspiration?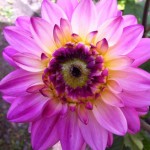 And how do we get inspired to take action and create something for ourselves?
Sometimes we have an ideas for what we want to do, a place we want to go, a new skill we want, but we then we feel we have no idea how to achieve it!
It stays as a far off dream and we don't get the pleasure of the experience of it in our lives.
We miss out on fun times and growth into a new way of living.
At other times we don't even get the idea of what we want, we simply feel as if there is something missing!
Something more we could be doing with our lives.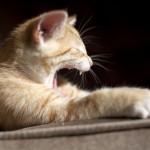 But we aren't sure what that is so we don't take any steps towards it, because we aren't sure what opportunities to look out for!
So what's happening?
If we get inspiration but don't follow it, we are hindering ourselves moving forward. The reason for this is we that we ourselves have made certain choices that stop us taking the action towards the dream.
We are not aware about those choices, but we keep making them over and over again otherwise we would move forward!
It is likely that we just didn't realise the negative effect these choices would have on us. We now don't realise that another choice IS possible.
What about if we aren't getting inspiration, just the feeling that there is more?
If we continue to make choices that are against our highest good we slowly move away from being in balance with what we are like at soul-level. Oh and at soul level we are the most amazing and positive version of ourselves ever!!
It is as if we become so out of balance with that part of ourselves we just don't "hear" inspiration coming through any more 🙁
Are you becoming more into balance with your soul? What dreams are you working towards?
I'd love to hear about the dreams you have been inspired with…
Remember if you have had the dream then you are part of the way there already yay!
If you want to find out what choices you have made that are holding you back right now AND clear them easily and simply then click here to enter my competition, entry only up until Thursday 29th midnight UK time