What is a "Spiritual Yoga Practice?"
It is a regular personal practice that gives you self-confidence, motivation and clarity of purpose.
It helps you on many levels. Firstly gently grounding, massaging and toning your physical body to give you confidence in your health, healing and your ability to achieve things.
Then, yoga grounds your emotions so you "feel" more, but are more aware of how your emotions flow in a natural rhythm and cycle up and down.  Rather than being overwhelmed or become guilty and depressed for having a "low" mood.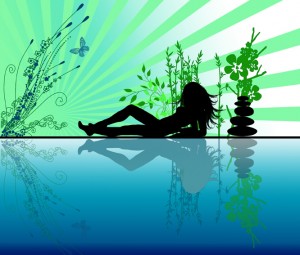 On the mental level your motivation increases and tension and anxiety dissipate. Stress and tension have a mental effect that lowers your immune system making you more susceptible to cold and flu type illnesses. When thoughts race round in your head then your response to challenges and situations becomes "flight or flight" and life is a constant battle. But with a spiritual yoga practice you can respond from your calm and balanced self and also in a way that you excel at naturally as you remember your true inner strengths at soul level.
The beautiful thing about your spiritual yoga practice is that is easily combines the support your whole being needs physically, emotionally, metnally and spiritually in one simple practise – easy!
The way you do yoga is key to linking in with your true positive self, the perfect way you were designed at soul level. When you connect to your soul you feel complete unconditional love everyday! Instead of feeling insecure, afraid of your weaknesses and not perfect enough you find within yourself the strength to stay positive through any challenge.
The power of the law of attraction is that as you spend more time in the state of unconditional love for yourself during your spiritual practise, the more this energy is drawn back to you in the other areas of your life too, as all parts of your life are linked.
I first used my spiritual yoga practise to benefit me in a massive way when I flew off to live in Japan for a year as a 20 year old. I was so nervous/excited at the same time. Being alone in a completely foreign country could have been daunting and difficult to settle and make new friends and have fun. But the connection I had during each day with my practise gave me the confidence to grab all the opportunities there on offer and to set myself up for life. I learnt how to have a balanced and disciplined attitude to carrying out my work, having time for studying, working and socialising all in proportion to be happy and succeessful. I also gave myself the confidence to do any new thing I wanted by learning 500 Kanji, 2 new alphabets and speaking Japanese with the local students and inhabitants! As well as travelling and learning about new cultures and beliefs I discovered my love for travel and for meeting new people and forging lasting friendships and networks.
The confidence to take up challenges head on and face my fears that I gained from my spiritual yoga practise meant that I came back to the UK and was able to pass my degree with first class honours – not bad considering it was a molecular biology degree!! And I have never been shy to go after what I want, a house, a good job, moving to another foreign country here in France and ultimately setting up my business I love Balance On Purpose, where I work for myself doing what I love and naturally excel at. All achieved because I kept my connection to my own inner self going strong, loving myself through easy and enjoyable actions that have given me the positive state of mind to overcome all of life's challenges and to push through them making my life more and more in alignment with what I want and desire that makes me happy!
When you make your yoga exercised a spiritual, daily yoga practise it will help you create experiences that express who you are at soul level. The true positive amazing YOU! When you give yourself daily time focusing on your energy flow to the divine then the flow is increased. You get to use this flow of energy to move you towards what you want: Experiences that are not anxious, stressed or worried but that make you shine, feel great and are in alignment with your highest good. Rather than experiences based on the "mental" or our responsibilities in life that keep society ticking over such as planning, organising, problem solving, arranging etc.
These are not bad things to do, but it's bad if we feel so obliged to do them so much in expense of doing what we really love. We don't act on guidance that really inspires us. We simply act on information from the mental level of society which is a pretty boring and stressful thing to focus mostly on that!! When our fun time comes along at weekend its so short and we are so tired we can't really enjoy it properly anyway!
How can you create your own spiritual yoga practise? Click here to find out how in my special offer only until Friday 20th Dec!