To make changes to your life is scary, especially if you feel unsure that you can really do it.
Do you feel unhappy or depressed with where you are in your life? 
If so,  it is likely that you simply cannot find meaning in what you are doing each day. It makes life feel like a struggle when you don't remember what makes you happy. Wondering how you got to where you are and being unsure of your next step is dis-empowering and you think "what is the point, how can I change this situation"?
Are you under a lot of pressure and feel obligated to do too many things all the time?
You could feel more responsibility to outside situations than to your own health and happiness. You wish you could make a change but have no idea what you want or how to get it.
I invite you to have a free strategy session with me. Give yourself the gift to make change now! Apply for your free session simply by completing the form at the bottom of the page. 
My vision for you
 Feel inspired by beauty in your life, enjoy yourself and laugh a lot!
Know yourself as a wonderful divine being, with self-confidence to live your life in the way you choose.
Gain objectivity and balance and take easy steps to get what you want.
Connect to your inner peace.
Build your strength and create systems for coping with change.
Understand how to maintain your unique, natural state of balance.
Know how to keep your health at an optimum.
To apply please contact me using the boxes below, then we can schedule you a free strategy session!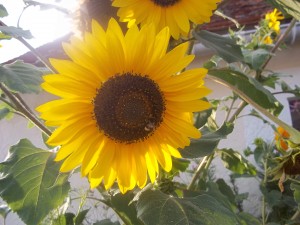 I am so excited to work with you to help you make these big changes!
Love and light
Jennifer Sanders
Balance on Purpose
Find out more about me by clicking here.