Soul realignment* Soul purpose reading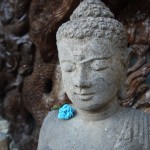 This special psychic reading shows you your unique divine balance, where your state of mind, your feelings and your physical energy can work together as one cohesive unit.
You will learn all about yourself at soul level with a full soul profile reading. This increases your confidence and allows you to see yourself as a spiritual being that is powerful and can create a loving environment for yourself and others around you.
I will carry out soul healing and release all soul-level blocks and restrictions, allowing you to love yourself unconditionally. This also opens up all the possible choices you have available now and allows you to reconnect to what is truly important to you.
The choices you can make to create new positive experiences and relationships are discussed and also sent to you afterwards in a clear and easy to follow summary. This is in addition to the full recording of the reading and your own empowering 21 day homework plan.
All the old negative patterns in your thoughts and emotions will be released and healed bringing you tranquility and clarity of mind.
Find out more about Soul realignment and what soul healing is here
£200
3 payment installment plan for Soul realignment:
Custom-designed healing session
In this session you will be supported to bring yourself into harmony with your soul: at the physical, emotional and mental body levels. It is a great complement to the Soul realignment psychic reading to help integrate the changes smoothly and easily. It also supports you to see where you resist changes and gently yet effectively removes old stubborn patterns that get stuck in your emotional and mental bodies and make it more difficult for you to transform!
You will learn how to support your body and mind through times of change and growth. You will be given techniques tailored to the specific type of energy that your soul is abundant in!
You will have healing that helps balance and soothe emotions and thought patterns. You will gain strength from being more in balance with the true nature of your soul.
£100
Once you have paid I will be in touch by email to schedule your session!
I can't wait to work with you 🙂
I also work with VIP healing clients who get ongoing support and an amazing transformation opportunity! See below for introductory details, but please do contact me personally for more information and a no obligation chat to find out what it can do for you.
3 month Custom-designed healing program
The program is designed based on your soul profile and realignment information. The program contains custom-designed yoga and healing sessions tailored specifically for your uniqueness!  I will carry out an initial soul-healing strategy session free of charge to show you what your life could be like once you have realigned physically with the perfection that is your soul.
This program is tailored specifically to you at soul level to help you smoothly and easily embody your divine balance in your physical life.
You will start your transformation with the Soul realignment psychic reading and then you are guided through a custom-yoga program to help you work with the energies you excel at naturally. This custom-yoga program allows you to make the necessary physical changes happen in more easy and a more motivated way.
You will also have custom-designed healing sessions included in this in-depth program to balance and soothe emotions and thought patterns. You will be able to bust through any resistance that shows up when making new choices as the energy will support you and uplift you into your new growth.
Entrance to this program is by application only. Please click here to apply.
Lots of love
Jennifer Smith
xxx
* registered trademark